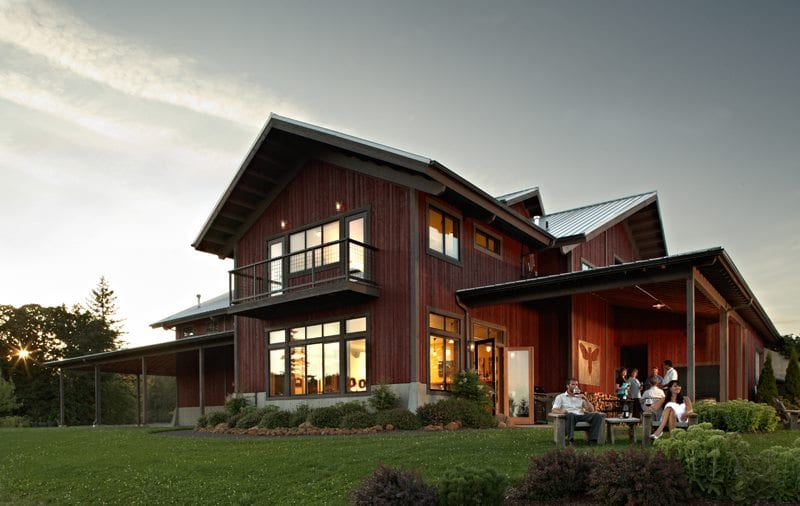 Design-Build Partnerships
We firmly stand behind design-build partnerships, considering them the most advantageous choice for both clients and contractors. With approximately 85% of our projects negotiated, this approach eliminates additional expenses tied to the risk of hard bids, allowing clients to receive more value without shouldering those risk-related costs.
What sets us apart is our seamless collaboration with clients and the design team, often leveraging our in-house architectural firm, Zane Johnson Architecture (ZJA). This unique advantage enables us to actively contribute insights on costs and constructability during the design stage. By working closely with architects and engineers, we ensure that structures align with our clients' budgets and significantly reduce the need for multiple plan revisions, thus saving both time and money.
In our approach to negotiated projects, we've honed a thorough process that ensures transparency and collaboration at every step. Upon establishing the foundational design, we present a preliminary estimate to our clients for review, encouraging them to contribute a wish-list and items that could be tailored into or omitted from the project.
Value engineering is integral to our methodology, allowing us to propose cost-effective construction alternatives when needed. Our subcontractors are also engaged to identify potential savings, further optimizing the project's efficiency.
To streamline costs without compromising quality, we self-perform a significant portion of the work. This not only enhances our control over quality and timelines but also proves cost-effective. We maintain strong relationships with a diverse network of suppliers and subcontractors, promptly paying our bills, to ensure preferred pricing from our trusted sources.
Once project costs and features are agreed upon, we provide our clients with a comprehensive, detailed estimate that offers practical insights into the entire project scope, including material quantities, fostering clarity and preventing misunderstandings. This collaborative process allows us to align with our clients' needs while adhering to their budgetary constraints, creating a win-win scenario for both client and contractor.
Being a construction company, safety is essential for the well-being of our employees and subcontractors. Our safety committee meets regularly to review concerns and upcoming regulation changes so we stay in compliance. Employees are trained in the various hazards they are exposed to. Weekly safety meetings are held to discuss the coming week's tasks and risks, and subcontractors are required to hold safety meetings or join in ours. All of our employees are in a random pool for drug testing.
Our strict safety program is maintained and monitored by our worker's compensation and liability carriers. This program keeps the labor costs low, and our crew injury-free. We are a fully bonded and insured by Anchor Insurance in Portland.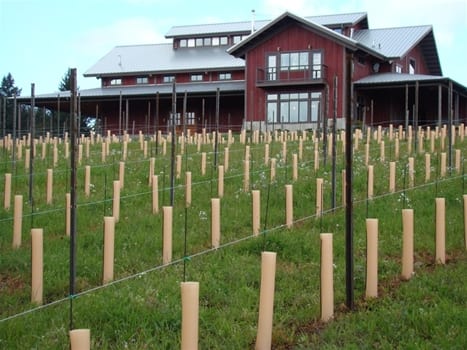 Our carpenters offer a broad range of skills. Some are excellent at concrete, others at framing, and other at finish work. We let the best guy for the job lead the task at hand, which changes constantly throughout the project. We even build custom church furniture pieces. The entire team of The Grant Company Inc. works with a team approach in a non-adversarial environment, which makes even the hardest project become a pleasant experience.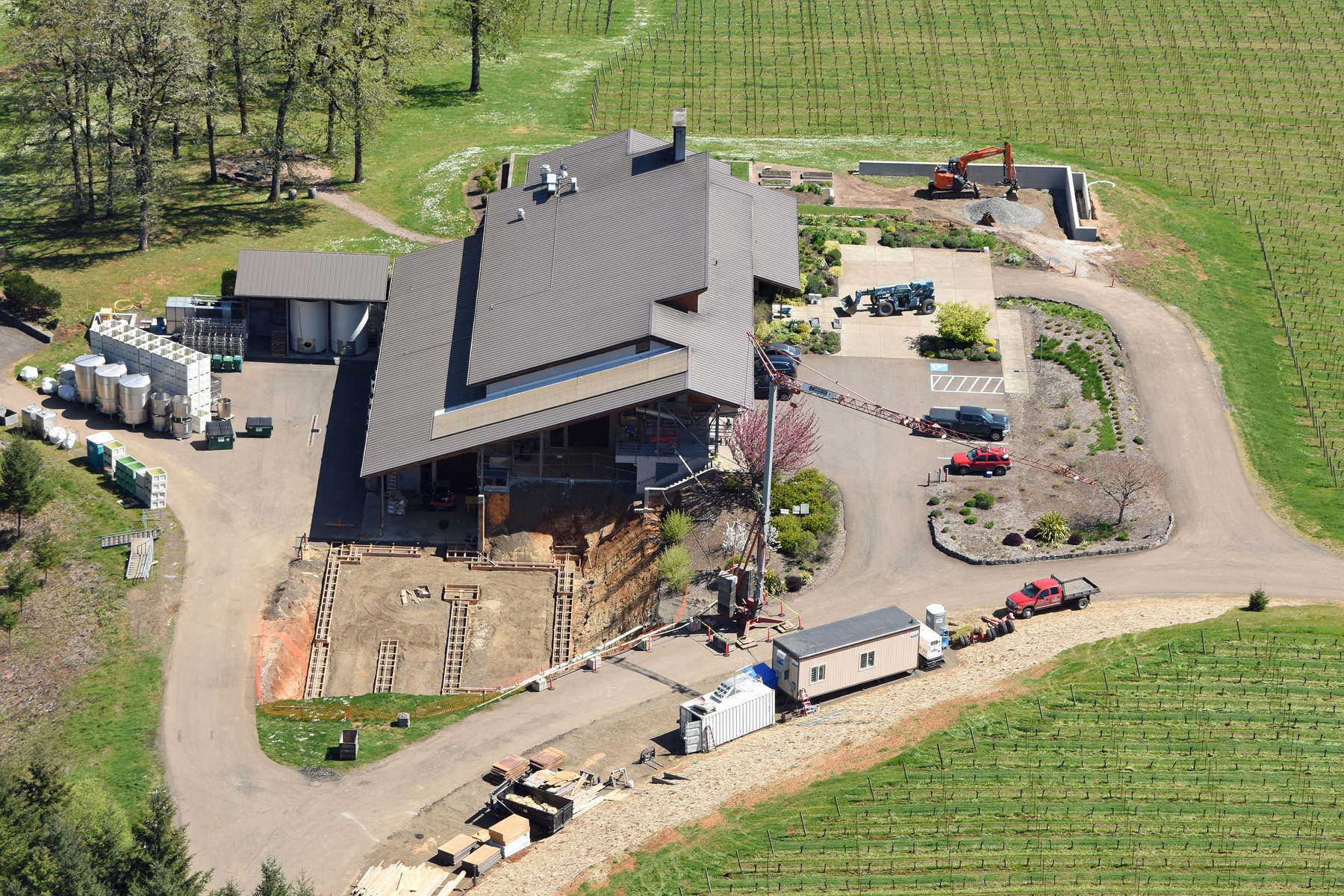 The Bottom Line: Our Goal is to Earn Your Trust & Your Business
The Grant Company Inc. reflects the management's philosophy of honesty and professionalism in everything it does. Over the years, we have brought together high-quality men and women of exceptional integrity who accommodate our customers' needs and work hard to refine your project. You will love working with our gentlemen crew, and we look forward to gaining your trust and partnership.
Christiane Kraemer
Owner & President
Christiane Kraemer is dedicated to learning and improving within our company, having started her journey with us back in 1988, working her way up through various roles. As the daughter of our majority owners, who have been the driving force behind the company since its founding, Christiane is now stepping up to guide the company into its next chapter as her parents transition into retirement.
Beginning as a finish carpenter and cabinet installer, Christiane's experience has expanded across different roles over the past 25 years. She's had the opportunity to contribute in various capacities, from working hands-on to managing crucial office responsibilities. Wearing many hats, including owner, project manager, estimator, accountant, and more, Christiane endeavors to ensure the smooth functioning of our operations.
Her understanding of different facets of the business, combined with her hands-on experience, allows her to play a vital role in our ongoing success. Christiane is dedicated to supporting the team and steering us towards the future, embracing the next generation of our company's journey
Mike & Mary Grant
Majority Owners
Mike and Mary are the owners of The Grant Company Inc. During Mike's 50+ years in construction, he has been involved in nearly every type of construction project.
Jay Augustus
Owner/Project Manager/Sales
Since 2016, Jay Augustus has been an integral member of our company. Jay boasts a rich background in sales and project management, shaping his invaluable contributions to our team. Having served in the army during Desert Storm, Jay embodies dedication, discipline, and a natural talent for connecting with people. His prior experience as a lumber salesman has provided him with a vast understanding of material costs, further amplifying his role as an excellent estimator and strengthening his expertise in project management. Jay easily engages with clients, overseeing our sales department while skillfully managing ongoing projects. His ability to smoothly handle both roles is driven by his natural knack for building relationships, contributing significantly to our team.
Melanie Reeves
Project Manager
Meet Melanie Reeves, our dedicated Project Manager, whose expertise lies in bringing organization, clear communication, and a forward-thinking vision to the table. With a focus on enhancing schedules, elevating standards, and optimizing processes, Melanie is an invaluable asset to our team. Her friendly demeanor, focus, and meticulous attention to detail ensure that every project is not just managed, but orchestrated seamlessly. Melanie's commitment to continuous improvement drives our company toward a brighter and more efficient future. 
Ron Meissner
Owner/Head Superintendent
Ron came to work for us in 1995 and does a great job as a superintendent. His caring attitude and friendly manner shine through in his dealings with customers and subcontractors.
Kaleb Dark
Superintendent
Kaleb has been working with The Grant Company since 2015. Acting as a superintendent on various winery builds, churches, rehabilitation centers, and notably completing a complex seismic retrofit in a historical district creating a Luxurious hotel and a Michelin star worthy restaurant. No project is too big or too small for Kaleb to handle. Working on projects ranging in sizes from $100k up to $10million.
Justin Grant
Owner/Maintenance
Justin is Mike and Mary's son. After farming for a few years, he decided to join the family business in 2005.
Nic Miramontes
Superintendent